22/09/2016
Colnec Health arrives to Innogex Business Incubator Center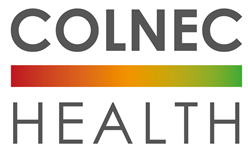 The project of this startup, led by Yves MBODA, is to develop remote patient monitoring applications
COLNEC HEALTH is a project carried out by an operational team of 3 people (Yves MBODA – President, Christian CHEVALLEY – Chief Technical Officer and Dr. Marc FONTENAY – Medical Director). Project leaders have proven experience in the areas of telehealth complex computer applications, and in the creation of innovative companies at international level.
COLNEC HEALTH's business is the IT services in the telehealth industry, an emerging market with an expected growth of 20 to 30 % per year until 2020.
COLNEC HEALTH develops a private real-time collaborative care platform to improve the care of people with chronic diseases. With longer life expectancy and medical advances, the number of people with chronic diseases is constantly increasing (15 million in France, more than 2.2 million in Switzerland), and these diseases have become the main cause of death. Yet the care, episodic and fragmented, is inadequate. It remains that practiced when acute diseases were predominant. This is reflected in the delays and errors in the therapeutic adaptation to the patient 's health condition, or the low adherence (below 40%) to doctor's recommendations. This situation leads to frequent complications, visits to emergencies, hospitalizations (100,000 per year), deaths (over 12,000 per year) and over costs (more than € 9 billion per year).
COLNEC HEALTH offers a new approach to care: shared (doctor-patient shared decision of the care plan), continuous (continuity of care from the doctor's office to the patient's daily living environment), supported ("situated" therapeutic education to help the patient to self manage their disease), collaborative and interactive among all stakeholders (general practitioners, specialists, paramedics, family and peers). This approach aims to improving the health and quality of life of the patients, efficiencies for the physician and reducing the cost of care
COLNEC HEALTH is a secure technological solution consisting of mobile and web applications, as well as innovative processes including:
multidimensional patient digital health records management: clinical, behavioral and contextual data
 shared actions and tasks management system,
 integrated multimedia messaging,
clinical decision support
real-time Dashboard on adherence, effectiveness of care, as well as the symptoms and side effects
COLNEC HEALTH allows the doctor and patient to co-create a personalized care plan. Using a powerful dashboard, all stakeholders can track the progress of the plan in real time, and collaborate interactively to deliver targeted and timely support to the patient in managing his own treatment in order to achieve its health goals.